Our staff's commitment to you
Our staff is committed to providing support, compassion, information, and direction as needed to all members of our community, their families, and friends who are dealing with loss and grief.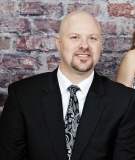 Ryan Fredregill
Funeral Director ~ Owner
fredregillfunerals@gmail.com
Ryan was born in Des Moines, the son of Fred and Jolene (Saxton) Fredregill. When Ryan was two, his parents moved to Zearing and opened Fredregill Funeral Home. Ryan attended and graduated from Colo-NESCO high school in 1999. He then attended Dallas Institute of Mortuary Science and graduated with a degree in mortuary science in 2000. Ryan relocated to Kansas City and worked for Park Lawn Funeral Home there for over two years. In 2003 he decided to move back to Iowa and assist his father with the family business. Ryan started Fredregill Family Funeral Home in Baxter in the spring of 2009, bought his father out in 2016, and added the Polk City location in 2016.
Ryan and the girls attend the United Congregational Church of Christ in Baxter, and is a member of the Baxter Fun Committee, National Funeral Director's Association, American Society of Embalmers, Baxter Masonic Lodge, and Za-Ga-Zig Shrine. He enjoys spending time with his family, golfing, riding motorcycles, camping, boating, but most of all helping families during their time of need. Ryan has a true understanding of small town Iowa and how important the funeral ceremonies are to the community. It truly is Ryan's calling and passion in life to be able to serve.
Fredregill Funeral & Cremation Care - Baxter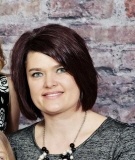 Carrie Diehl
Pre-Planning Specialist
fredregillfunerals@gmail.com
Carrie joined Ryan at the funeral home in 2013 and has been a great addition. She wears many hats from being a services assistant to meeting with families and guiding them through all of the planning options.
Fredregill Funeral & Cremation Care - Zearing